Being a small charitable housing association we firmly believe that the key to our on-going success is ensuring that we work together as a team to achieve our vision to reach out to people in need within the community to help them achieve improved levels of independence.
We want to attract individuals who are committed to promoting our values to be:-
Passionate, professional and operating with integrity
Caring about customers, staff and business
Respectful – listening and approachable
Innovative – always looking to improve
Opportunities range from management and administrative at our Head Office plus catering, care, domestic and maintenance at our own schemes and those that we provide Facilities Management Services to.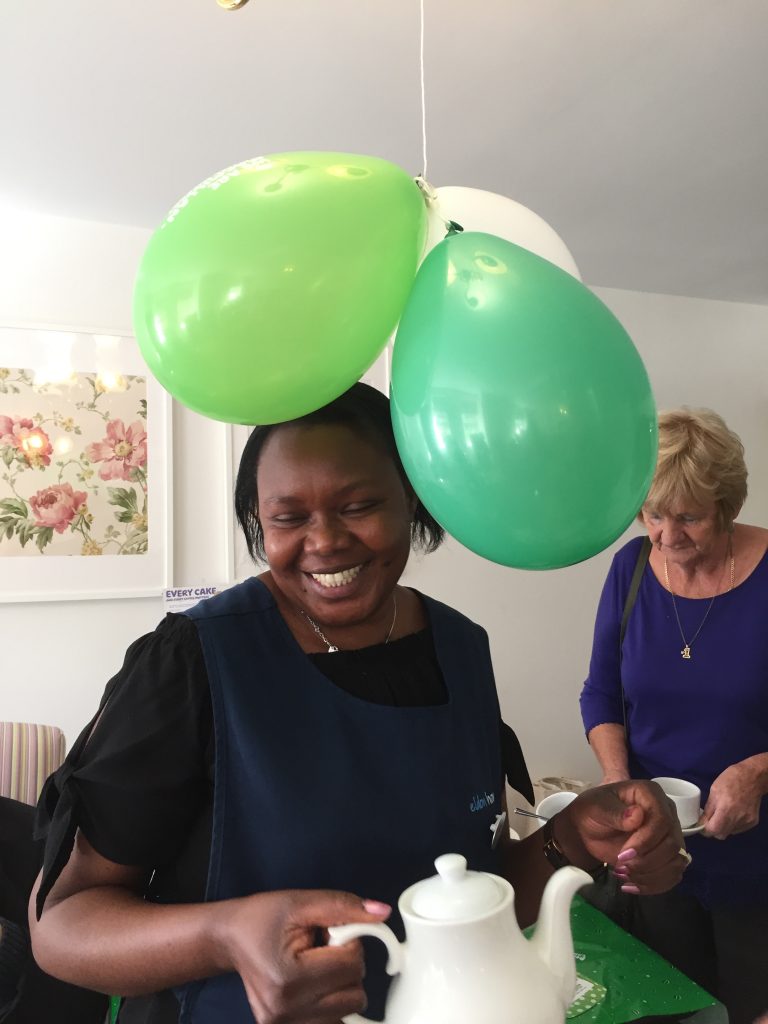 Vacancies

Click here for a list of our current vacancies.
If you would like to leave your details to enable us to contact you when a suitable vacancy arises e-mail our HR Officer, Charlotte Redout, at credout@eldonhousing.co.uk and give us:-
Your Name, Address, Daytime telephone number and the position that you are interested in.
How to apply
All appointments are subject to the applicant having the required skills and experience for the job. This will be identified though our skills and competency based interview process.
If you wish to apply please either:
or
Send completed application forms to our Head Office:
Human Resources Team
Eldon Housing Association Ltd
2nd Floor (North Wing), Legion House, 73 Lower Road, Kenley, CR8 5NH
All job offers are subject to receipt of satisfactory references. For positions that are deemed to be regulated work job offers will be subject to enhanced Disclosure and Barring Service Check clearance which is paid for by the Association.
Benefits of working for Eldon Housing Association
As well as providing a friendly and supportive environment to work in we also offer:
Competitive salaries
Competitive annual leave entitlement, plus bank holidays (varies depending on job role and length of service)
Contributory Defined Benefit Pension Scheme (including x3 death in service) or Contributory Defined Contribution Scheme
Healthcare cash back plan worth up to £1300 per annum on your routine healthcare costs
Employee Assistance Advice Line, offering 24 hours confidential advice
Company Sick plan scheme
Interest Free Travel Loan
Family friendly working practices
Support with Continued Professional Development
Employee Recognition Scheme, including Employee excellence Awards and additional annual leave for qualifying length of service
Training and Development
At Eldon we recognise that our employees are our biggest resource and have therefore made it one of our key business objectives to invest in our staff by providing a dedicated staff development programme. We strive to ensure that we have a committed, skilled and motivated workforce to provide high quality services to all our customers.
All our staff are fully inducted and receive the necessary core and development training to enable them to carry out their duties safely and to the highest standard.
Staff are encouraged to develop their own skills and knowledge. By providing this encouragement and support many individuals gain career advancement opportunities or achieve personal goals.
Equality and Diversity
We are committed to our responsibility to be an equal opportunity employer and are proud to be a diverse organisation that represents the community in which we work. We strongly believe in equality amongst our staff and service users and recognise the benefits that the differences bring to the Association and the service we provide.
Relief / Bank Staff
We have relief/bank staff to provide cover for staff holidays or sickness however due to the nature of the cover we cannot guarantee the amount of work offered. Please contact the Human Resources Team to find out if there are any opportunities currently available.