A Brief History
Eldon Housing Association Ltd was formed in 1981 to assume full responsibility for the housing and homes for the elderly provided by the Croydon Guild of Voluntary Organisations, now known as Croydon Voluntary Action. We are a non-profit making organisation registered as a Charity under the Co-operative and Community Benefit Societies Act 2014.
Our portfolio comprises general, sheltered, flexible care, extra care and semi independent housing all within the London Borough of Croydon plus a flexible care sheltered housing scheme in Haywards Heath, West Sussex.
The aims and objectives of Eldon Housing Association Ltd are the provision of housing and associated amenities for people in housing need. We seek to maintain a high standard of management with a commitment to quality of service and tenant participation.
We are committed to a policy of equal opportunities and welcome applicants having close ties with Croydon regardless of age, race, ethnic or national origins, religion, sex, physical ability, appearance, marital status, sexual orientation or gender re-assignment.
The Association has not only grown in size over the years in terms of buildings but has diversified into providing support and consultation services to other Housing Associations and is a registered Domiciliary Care Agency.
We are a secure partner with Croydon Council and provide Facilities Management services to their older person's specialist accommodation PFI project; know as Homes for the Future (New for Old) PFI Project.
We continue to work in partnership with Croydon Council in order to particpate in meeting the housing needs in the Borough.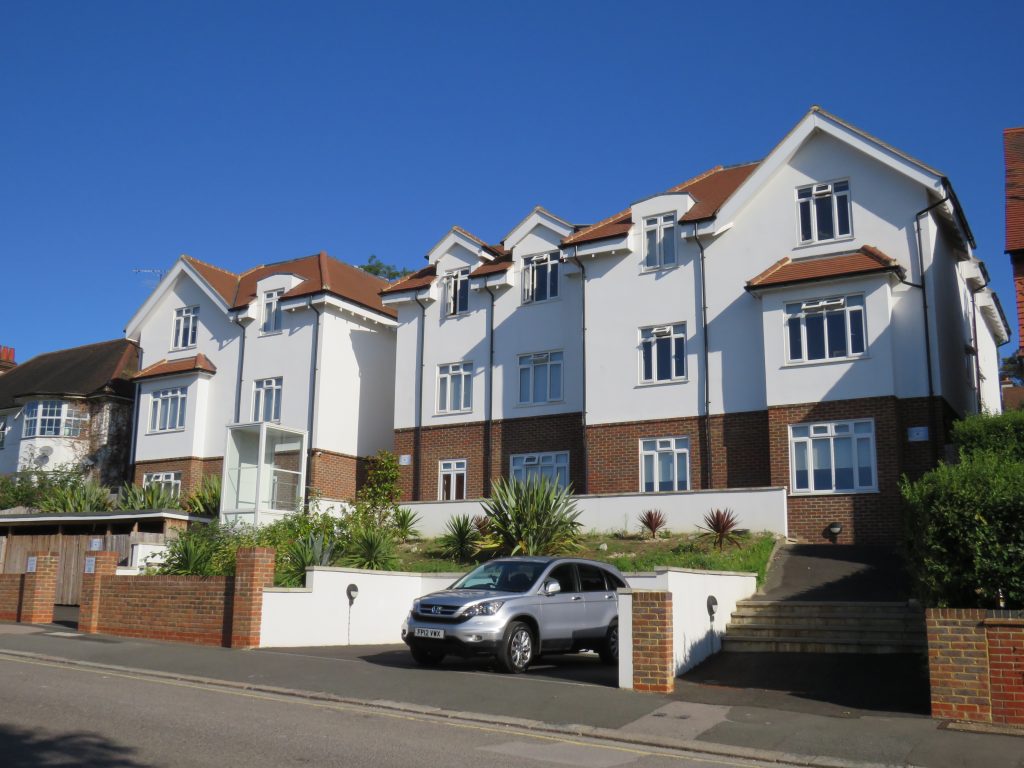 Visions Mission Values
Our Vision
To be the best provider of affordable housing for older and vulnerable people within our sphere of operation.
Our Mission
To meet the individual requirements of people in need by providing accessible and sustainable housing, supported by flexible and reliable services.
Our Values
Passionate, professional and operating with integrity
Caring about customers, staff and business
Respectful – listening and approachable
Innovative – always looking to improve
Tenants' Charter
We are committed to delivering a high quality service and have adopted the following:-
Tenants' Charter
we will…
maintain your home, keeping this and all communal areas in good repair, and will complete repairs within our target response times.
support you in maintaining your tenancy through our Care & Support services or by signposting you to appropriate service providers.
respect you treating you with courtesy at all times ensuring all our staff are polite, professional and trained to provide a high standard of service.
deal with enquiries quickly and efficiently, replying to voicemail messages within 2 working days and responding to correspondence within 10 working days and when writing to you we will always use plain English.
regularly consult with you to ensure we are providing the services that meet your needs and have your views taken into account when making decisions that relate to your home or the care & services provided.
keep you informed through Tenant Meetings, our Tenants' Panel, The Link magazine, newsletters and one-to- one meetings.
Strategic Objectives
The Association has recently updated is Strategic Objections for years 2016 – 2020 and its Senior Management Team have produced an action plan to ensure the desired outcomes are achieved within the 5 year time frame.
Finance and Compliance
To ensure we remain financially viable with sufficient resources to meet our mission, contractual commitments and regulatory requirements by:-
continuing to maximise income through rent and service charges and partnership contracts.
investing in our properties to ensure they continue to meet the needs of our present and future stakeholders.
maintaining compliance with Loan Covenants, Regulatory Standards and the National Housing Federation's Code of Governance
Sustainability
To strengthen our business and maintain our position as an independent Housing Association by:-
reviewing the future of our Domiciliary Care Agency
considering the expansion of our Facilities Management services
considering the expansion of our Administration services
considering possible mergers or acquisitions
identifying partners to work with to meet our objectives and agree how we will work with them
Life Chances
To enhance the life chances of our tenants by:-
continuing to encourage and support tenants to remain independent including signposting tenants to groups, clubs and providing information and support on volunteering
empowering tenants to be involved, as much or as little as they wish, with the running of their home and the services they receive
assisting our tenants to access benefits in order to enhance their economic wellbeing
People
To attract and retain skilled and motivated staff and continue to invest in our people to maintain our performance by:-
retaining an aspirational and motivated leadership team
continuing to recognise and acknowledge the value of our staff
continuing to provide tailor made training and development programmes
providing the best possible working conditions
Services
To be a high performing Housing Association which delivers services that are valued by its stakeholders and the wider community by:-
constantly reviewing our services and contracts to ensure high standards are maintained
continuing to assess through consultation the level and quality of services our stakeholders need
achieving a Customer Services Excellence accreditation.
Governance
To maintain high standards of governance by:
Adopting the National Housing Federation's Code of Governance (2015 Edition).
Ensuring the voluntary Board of Management comprises people with relevant professional skills and expertise to manage the current business and support our desired objectives.
Enabling our Board of Management to take responsibility for policy, the overall management of the Association and to plan and direct the Association's strategy effectively.
Board of Management and Senior Management Team
Board of Management
Our voluntary Board of Management lead by our Chairman, Eileen Nutting, comprises 7 members with skills ranging from housing management, social care, partnership working through to legal.
Our Board meets quarterly and is responsible for the governance and strategic direction of the Association ensuring that our obligations to our tenants and clients are understood and met
Board members bring their specific skills to our Finance & General Purposes Committee who meet regularly to review the performance of the Association against our strategic objectives, budget and targets.
Board of Management – Profiles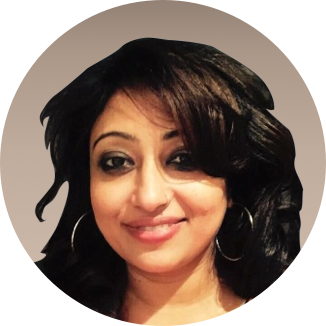 Hony Premlal MBA
Our Board of Management Chair. A resilient Director in housing; an expert in directing the transformation, expansion and operational management of not-for-profit organisations to ensure financial performance and stability.
Key strengths include: leading executive teams to a set strategic vision, strengthening corporate governance and directing effective business planning; rapidly assessing operations to formulate and execute transformations that drive process efficiencies and optimise both human and capital assets.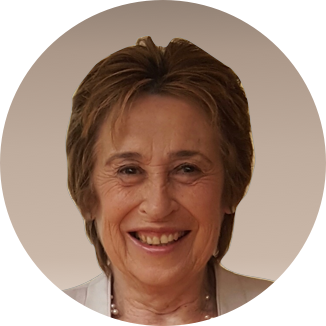 Nancy Adamson B.Sc; Dip Soc.Wk
Nancy has experience in social work and managing social services organisations across a broad range of client groups including older people, people with physical and sensory impairment and those with a learning disability.  She brings experience and expertise in staff management, disciplinary and grievance investigations, social work complaints investigations and the writing of policies and procedures.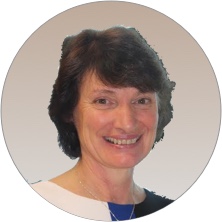 Anne Chapman, BA (Hons), PgDip., CIHCM
Anne is the Deputy Chair of the Board of Management at Eldon. A practising solicitor for more than 20 years, Anne is also Assistant Director – Governance and Compliance at Golding Homes which is one of the largest not-for-profit housing associations in the South East. In addition, Anne is the Vice Chair of the Governing Board for the CIH, the Chair of the Audit and Risk Board for the CIH and Vice Chair at the national charity We Are With You which provides support to people experiencing issues with drugs, alcohol or mental health.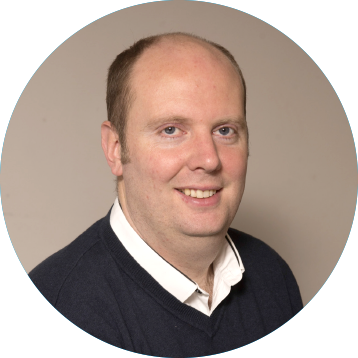 Dan Gower-Smith CMgr FCMI
Has worked within the social care sector for over 16 years. Dan started his career as a support worker for adults with learning disabilities and associated conditions and progressed to a Registered Manager, Area Manager and is currently a Regional Director all within the social care sector.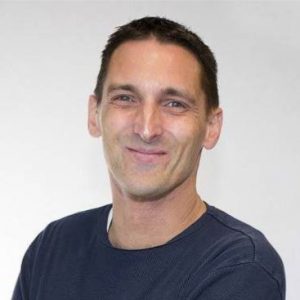 Michael Chinn FCCA, CPFA
Michael joined Saxon Weald as Executive Director of Resources in March 2020.  Before moving into the housing sector, he trained in Practice Accountancy.  He was previously Deputy Finance Director of a medium sized housing association in West London and then Director of Finance at a Croydon association.  He is also a Board Member and Audit Committee Member of Gateway Housing in East London.
Senior Management Team
The Senior Management Team are all based at our Kenley Head Office and are responsible for the Association's operations, stability and the future development of the business in line with our Vision, Mission, Values and Objectives
The team comprises:-
Chief Executive, Tony Molloy, has extensive experience of managing a variety of housing management services at a senior level within the housing association and local authority fields.  Tony's focus has always been to delivery high quality, resident driven services, he is responsible for our existing business and future expansion.
Nickola Langridge, Senior Finance Manager – with over 20 years experience drawn from construction, motor, private investment and photographic equipment industries. She is responsible for the management and control of all financial aspects of the business and works to support the optimisation of the Association's financial performance and strategic position.
David Nixon MBIFM, Head of Operations, with over 15 years Housing Association experience. He has overall responsibility for the Facilities Management Services provided at the Association's properties and 3 Croydon Council owned Homes for the Future Residential Care Homes and oversees the Tenant Services Team.
Jenny Haines, Assoc CIPD, HR Business Partner, with 10 years HR experience she is responsible for all aspects of HR including compliance and best practice and works to support the strategic direction and development of the business.